Hi, hello, please forgive me for not posting this in December when I wanted to, but....life got crazy.
And I am only just now getting around to writing, in March, about my favorite albums of 2019.
*screams into a pillow*
Because I have a disproportionate amount of excitement and #feelings about compiling my yearly favorite albums list, I will not Let It Go, I will Post It Late.
There were so many epic albums released in 2019, that I'm still listening to some of them on repeat (re: Clairo). And listening through records I missed (re: Wallows). Basically, I'm making up for lost time.
Also: My favorite local record store posted a picture of me with one of my fave records I bought this year, and I admit I can now die happy. #HeyLookMa #IMadeIt
In summation:
2019 = rad music year, bad blogging year. But now,
THE LIST
!
Aesthetic:
Cold jewelry on a bare throat; nose bleed; holding your breath underwater

Why this album:
I will admit, I was initially wary of listening to Billie Eilish because of how much her music unsettled me at first. (Spoiler alert: got over that.) I've never heard anything exactly like it, which is reason alone for it to make the list. But the sparse soundscape, breathy vocals, sheer attitude and Eilish's
stellar backstory
really grew on me. Spooky and sarcastic, yet somehow sincere - sign me up.
Song to listen to:
"When The Party's Over"
Aesthetic:
Dance party all alone in fuzzy socks; hair flip; being a boss at work or a workout; buying expensive perfume
Why this album:
This album blew me away. It was a complete genre game changer from my usual alt/emo/indie leanings, and totally surprised me. The record, as a whole, is mad empowering. It's my go-to soundtrack for positive vibes or a smol dance party. Required listening for anyone going through a minor identity crisis.
Song to listen to:
"Heaven Help Me"
on repeat 25 times, or until the neighbors complain
Aesthetic:
Neon introspection; energetic existential crisis; depressed dance party;
A LOT OF GREEN
Why this album:
I was a fan of Waterparks' previous albums, but FANDOM really solidified my love for this band. This was undoubtedly one of my most anticipated albums of 2019. The singles the band dropped were somewhat of a departure from their pop-punk vibe into a more synthy, quirky style. It's still Waterparks, but you can tell they're experimenting (see
"Turbulent"
). This album was full of high-energy sad boi tunes - if said sad boi was also super pissed and/or wanted to dance.
Song to listen to:
"Reboot"
Aesthetic:
Driving away with the windows down; looking at film photographs; holding your best friend's hand

Why this album:
This record was actually one of the last to make my list, but it has quickly become one of my favorite albums in recent memory. Its honest lyrics, effortless vibe and full dose of nostalgia is a bittersweet mood. It's perfect as calming background music, unless you listen too closely to the lyrics - then it becomes very melancholy very quickly. Overall, this was a really cool project. I'm eager to see what Clairo creates next.
Song to listen to:
"Bags"
Aesthetic:
Morning music; turning a corner to your own happiness; a worn-in flannel; buttery pancakes and coffee - this album is like breakfast to me (IDK, but it fits)

Why this album:
Disclaimer: I love the Head and the Heart. Their music has given me some of my favorite folk tunes and this record did not disappoint. I took this album to work with me and put it on the record player as the sun came up, and it was one of the best ways to start my day. Can fully recommend for Monday morning listening. Everything about it sounds like a beginning - of a relationship, of a new way of seeing yourself...good stuff.
Song to listen to:
"I Found Out"
(!!!)
Aesthetic:
Creative madness; running through a dark city at midnight; overthinking; hustling even when no one believes in you

Why this album:
Like with Lizzo's record, this album was a step away from my usual genre comfort zone. I'm not usually into rap or hip-hop, but there was a dark yet inspiring element to NF's songs on this album that really made me a fan. 1000% recommended listening if you need to absolutely crush a workout.
Song to listen to:
"When I Grow Up"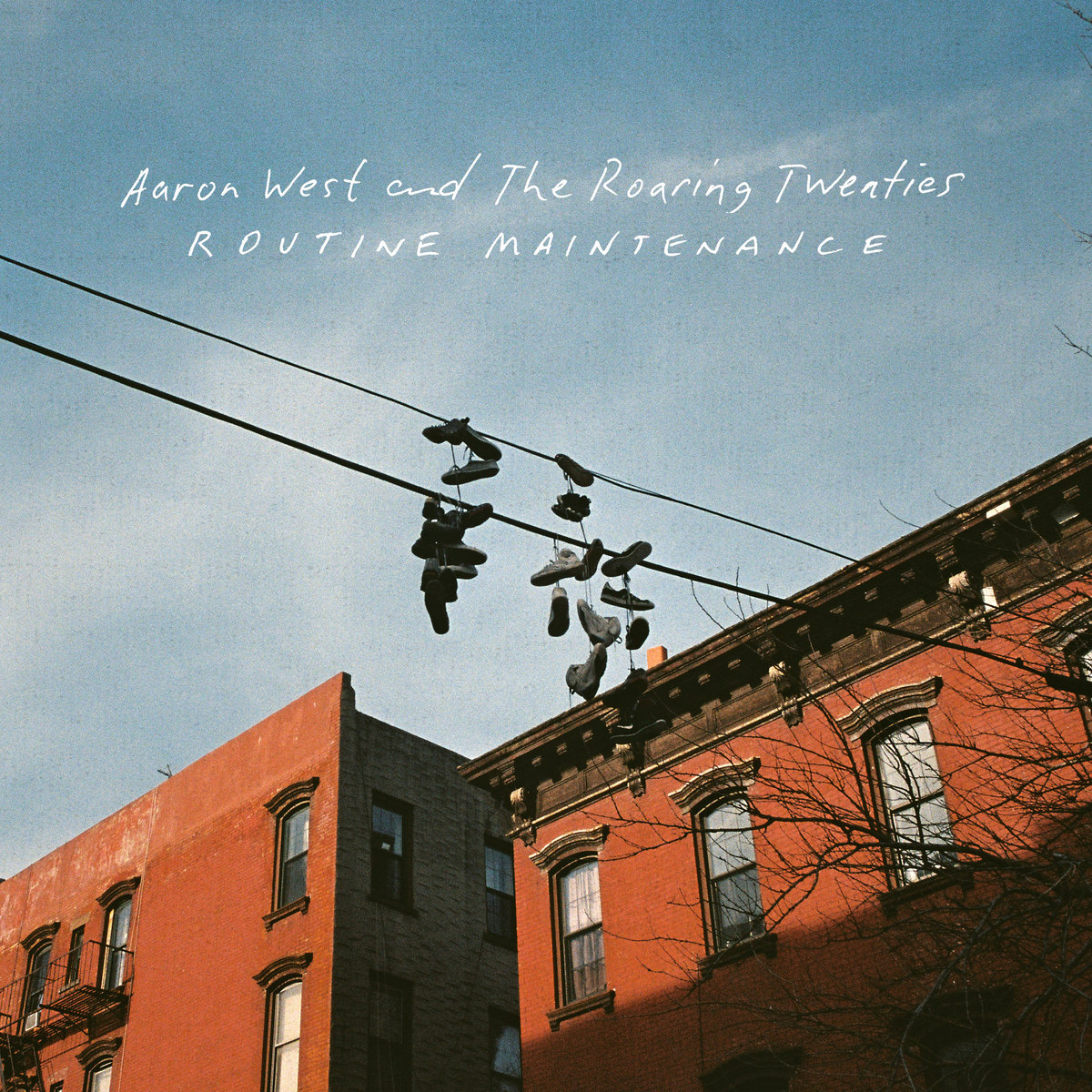 Aesthetic:
Driving far, far away; stale cigarette smoke in a small venue; reading the newspaper at a diner in a grimy flannel

Why this album:
This record is, to me, a specific time, place and person. It is a road trip kind of record, and an album that really drove home the concept of song-writing as a character to me. It's gritty folk with rough edges and a whole lot of heart. Listen to
the first Aaron West record
ahead of this one for the full experience.
Song to listen to:
"Runnin' Toward the Light"
Aesthetic:
Me, screaming out of a car to the general populace and anyone who will listen, that they NEED TO LISTEN TO THIS RECORD OR ELSE
Why this album:
Half Moon Run is one of my top favorite bands, and they hadn't released a record since 2015, so I was EXCEEDINGLY STOKED for this album to come out. You best believe I drove straight to the record store to buy the only two copies of this album they had in stock (one for me, one for my sister). I realize I'm not spending much space talking about the Actual Album, but that's because it's breathless, wordless, and in need of approximately 0 blurbs to hype it up. Just listen. That is all.
Song to listen to:
"Flesh and Blood"
(Maybe my favorite song of the year, honestly)
I should probably stop here.
This post has been incredibly long as it is. If you're still looking for more tunes, you can check out last year's favorite albums list
here
. And! If you have music recommendations for moi, feel free to comment below. Always up to discover rad new jams.
That's all she wrote,
E