Greetings, humans.
Although I am currently wading through the Swamp of Responsibilities that has become my life, I'm not complaining. It feels odd to say, unnatural, almost, but it actually is kind of nice to be busy! I'm one of those people that can't enjoy themselves when they have too much free time on their hands, so being occupied with tasks is actually kind of the bomb.

I need to stop with the gifs, but I doubt that's going to happen anytime soon. *sigh*
But for real.
TUESDAY NIGHT GOT ME FEELING LIKE
Ewe.
...ha.
Yes, today I am unstoppable, maybe.
- I've been laughing at myself lately because I'm literally reliving my middle school awkward phase and reading The Princess Diaries. Young adult books are my jam, yo. It's just me and Mia Thermopolis, takin' on the world.
- I'm going to see Dan & Phil on the Amazing Tour is Not on Fire in the next week, Lord willing! I'll let you know how that goes, if you're interested. Without spoilers, of course. :)
- In the past day, I prayed that God would send me a random little blessing to encourage me, something small I'd know was just from Him. Lo and behold, today I checked my phone and found out that
I won the Haiku Contest
my university puts on every year! I won a $75 gift card, and they even had me come in and sign my poem. Today I'm praising God for poetry, and the funds to go purchase some records and/or new Vans.
♥
-
I already love my job
as a Student Assistant for my campus's Business College. The people are so kind, the work has been fun, and even though I'm still in training, I know it's going to be stellar.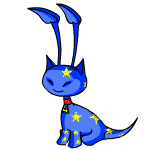 *stellar*
Wow, I just realized that while I claimed to be 75% of an adult, this post is full of references to Lilo & Stitch, Super Mario 64, Neopets, and THE PRINCESS DIARIES. Who am I?!

+ I'm still getting caught up on reading everyone's blogs, but I dare say I'm nearly there!
Write me a haiku below? 5, 7, 5. Topic: Jellybeans. Or, the U.K. Or, tattoos.
Can you tell I'm feeling random and excited today?