Is it time for a new playlist already? HECK YES IT IS
I'm not going to lie, a lot of November (at least musically) was spent either waiting for or listening to Taylor Swift's new album.
BUT NEVER FEAR - there are more than just Swift songs on this playlist (12 more, in fact). And this post features twice the usual amount of recommendations because I just really love sharing groovy tunes with y'all.
♥
I know, I know, it's the Biebz, but give it a chance!
Maybe it's
this super sweet commercial
or the fact that Jelena is a thing again (yes, I'm that person), but I'm digging some Justin tunes lately. If you want to dance or need some sick background music for your cardio workouts, this is a great jam.
Like this?
Try
"Midnight City" by M83
.
If you're looking for sad indie jams, look no further.
This entire album by Soko details heartbreak and missing someone, and plays like a sad, lonely walk through a snowy city. This song is simple and beautiful and almost wistful? I love that interlude towards the end. This is a song I write to all the time, especially when I'm working on
"Dreamland."
Like this?
Try
"Happy Birthday" by the Innocence Mission
.
This one's a classic.
I have nothing more to say about this.
Like this?
Try
"Call to Arms" by Angels & Airwaves.
"This Is Why We Can't Have Nice Things" - Taylor Swift
November was the month of the Swift. I won't lie, "reputation" was on repeat this month quite a bit, and it was AWESOME. I'm a fan of Taylor Swift's music in just about any form, especially sassy songs like this one. But alas, I cannot find a YouTube link to this song and I don't think it's on streaming sites. It's worth including, however, if you grab a copy of the album!
When Declan's "What Do You Think About the Car?" album was released in July, I didn't buy it straight away.
AND WHAT A MISTAKE THAT WAS. Declan is only 18, but he is immensely talented. And, yo, he has stuff to
SAY
. His music is so raw and honest and that's what I love about it. So much angst. So genuine. Give the dude a listen, y'all.
Like this?
Try
"Cigarette Daydreams" by Cage the Elephant
.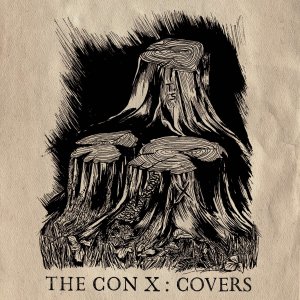 Fun story: I purchased this album on a complete whim when I heard it playing overhead at my favorite record store.
It's an entire album of covers by rad artists in celebration of the 10th anniversary of Tegan and Sara's "The Con" album. And this song describes my novel so wonderfully. If you like ethereal angst, this one's for you. It always makes me think of someone sinking to the bottom of the ocean peacefully? I don't know if that makes sense, but...give it a listen!
Like this?
Try
"Myth" by Beach House
.
Yes, I know. A CHRISTMAS SONG IN NOVEMBER?! I'm not sorry. I won't apologize. This has to be one of my absolute favorite Christmas songs in existence, if not my very favorite. Give it a listen, y'all; it's post-Thanksgiving now, we're in the clear. :)
Did you have a good Thanksgiving? Are there any songs that have your heart lately? And has anyone started listening to Christmas music yet? Tell me below in the comments!