So, this post may be kinda weird, but I got to thinking, and realized that there are lots of little ways that people categorize themselves. This can be in deep and meaningful ways, or just downright silly stuff; in this post, we're going to focus only on the lighter side. So begins our journey into the wonderful world of labels and loyalties!
Let's be real, this is going to be a post entirely about fandoms, isn't it?
*Spoilers for both Twilight and The Hunger Games appear below*
Slytherin:
So, many moons ago, when I was just a young lass, I took
the Harry Potter Sorting Quiz.
The official one. The one that means business. THE BIG LEAGUES. Anyway, to my great surprise, I was sorted into Slytherin house!
Slytherin!
I mean, I had hoped for Ravenclaw, at least, but Slytherin? It made me feel devious. A little guilty. WAS I EVIL?
So, that was a thing. Then, like a month ago, I got serious -- I thought, "No, this was a fluke. I am not Slytherin. I am Ravenclaw. Gryffindor, maybe? But not Slytherin. Not me, no way." I went so far as to create an entire new Pottermore account just to re-sort myself and see where I'd land. And, well...Slytherin. Eh, might as well embrace it.
Team Edward: Back in high school, Twilight was mega popular. MEGA. But then New Moon came along, and forced everyone to choose: Team Edward, or Team Jacob? (Side Note: What is it about these fandoms and fictional realms that force you to choose a side? I would like to think that it has something to do with brand loyalty and creating obsessive tendencies in adolescents, but I already declared this post *un-deep* and ain't nobody got time for that.)
So, I pick Edward. Edward everytime. Not only because Taylor Lautner isn't that great of an actor, but because Edward and Bella were meant to be. It was fate, they were soul mates, yada yada yada. Let's move on.

Spiderman: Ok, this one I will defend. What superhero is cooler than Spiderman? (Do not say Superman. You are wrong.) Spiderman can not only scale walls, but he is also a journalist, and a great photographer to boot! He's sassy, clever, looks great in red, and was also played by Andrew Garfield in two of the film adaptations. I rest my case.
Gale Hawthorne: Ok, this one irked me. Peeta was a rad guy and all, but Gale and Katniss were supposed to be together. Sure, Peeta saved Katniss multiple times. And yeah, Peeta was pretty selfless. And alright, we can all appreciate the fact that Peeta volunteered as tribute. But Gale was Katniss's best friend. They hunted together! He loved Prim! He was hardcore. What's not to love?
INFJ/Introvert:
This last label is a little less silly. (I promise I won't get too deep on you.) If you haven't taken the
Meyers Briggs personality quiz,
I would highly encourage you to go ahead and do so. (My family laughs at me because I'm constantly trying to get them to take this quiz and they won't, haha.) But I discovered that I am an
INFJ
personality type, which is apparently pretty rare. Who knew? (My friend Sophie recently wrote a post about being INFJ that you can read
here
.) Also, I am most definitely an introvert. But that probably comes as no surprise.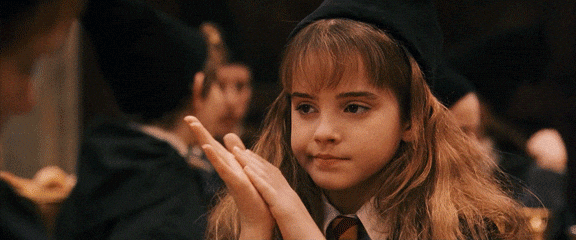 + So there you have it, I have officially labeled myself. But what about you? What "groups" do you belong to? Are you also an INFJ? A Slytherin? Or something different? Let me know down in the comments!!