It's time, y'all.
I have now officially reached the point in my Blogging Journey
where it's time to tell you about my list of dream guitars.
♥
I don't spend as much time as I'd like in music stores; while I frequently hit up the record shop for
vinyl albums,
I rarely gaze at guitars at my local music shop. (What a shame!)
But lately, I've been listening to more rock music and have found myself obsessed
with not only the wonderfully bright sound of electric guitars, but also how they appear.
Side Note:
At what point did this blog became indulgently over-saturated with gifs?
And yes, if you're wondering, I have a gif for that. ;)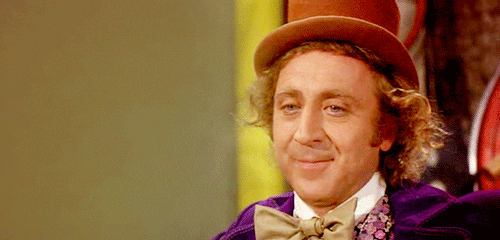 Anyways.
Listening to more rock music has also driven me to practice my own guitar skills.
The best part about this is deceiving myself into feeling like a rock goddess when in reality, no.
Feeling like a rock star when really:
Even if I'm not a rock star, having the right guitar can make one feel at least a
teensy bit
more hardcore.
Not that I own any of these beauties, but hey, a girl can dream!
ERIN'S DREAM ELECTRIC GUITAR LIST OF GLORY
By no means

comprehensive!
The "I want to play in a Beach Boys cover band" guitar
Also known as the perfect guitar to play on summer nights, or when singing Alvvays songs.
I've never been a fan of powder blue, but light blue guitars like this one are just so old school.
Groovy like a drive-in movie, baby.
Possible name: Chloe, or Juno
The "I want to feel like every classic guitar hero ever" guitar
Something about this is just so rockin'. I love the black pick guard.
In life, you really can't go wrong with black and white combos,
and that logic proves true when it comes to guitars, too.
Possible name: Ramone, or Sergeant Pepper
The "Jet black heart" guitar
I just discovered the existence of this limited time Fender Strat, and though it has sadly sold out, I like the idea of having an all black instrument. This one is probably my favorite!
Possible name: Onyx, or Jett There you have it, my current list of dream guitars. Snazzy.

+ What about you? Do you have a list of dream instruments? Which guitar is your favorite?