So, I have a question, friends.
BRACE YOURSELVES
How would you guys feel if I made a vlog?
This is something I'm truly not sure about myself. Ever since watching YouTubers like danisnotonfire and AmazingPhil, I've been thoroughly intrigued by the idea of filming a vlog for
Acoustic Erin.
But then I tried, and showed my sister, and she laughed at me.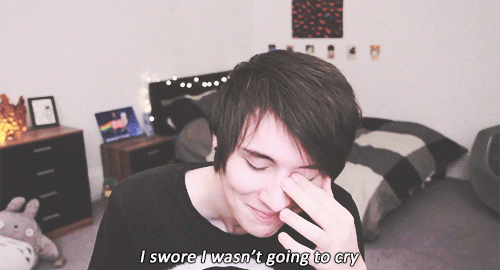 So, that happened.
ACTUAL FOOTAGE FROM MY FAILURE
I promise I don't look like an 85 year old woman/tortoise emerging from its shell in real life.
But yes, I am a crazy person with a newly acquired bit of Spring Break free time that would enable me to actually film said vlog. But there'd be no point in doing that if no one wanted to watch it and instead I looked like a blithering fool talking to a camera for no reason and then I lost my faith in humanity and walked into the woods one day and never returned.
Anyways.
If I were to make a vlog, I would need some ideas, yo.
What would you guys be interested in hearing about?
Would you want me to answer questions? Should I talk about cheesecake?
Should I teach you how to sing the songs of my people?
Seriously....what do people vlog about?
+ Let me know if you're about that vlog life below.
Ask me some questions, yo!
If not, talk at length about the most embarrassing CD you own. Because I'm curious.