Happy Almost November, friends!
I hate to see October go; it has been such a good, rich month.
I'm a fall person and even though Florida experiences approximately .0001% of Actual Fall Weather, I still adore this month. Halloween and pumpkin-scented candles and wearing sweaters
even though it's 85 degrees outside
are my favorite things.
♥
COMMENCE THE WRAP-UP!
What I've Learned This Month
Sleep is so important (Duh).
I feel like this is a lesson I have to keep re-learning...? Goodness! I like to be busy with work, creative projects, running and spending time with family, but YO, I can't do that on no sleep. And this next one doesn't exactly help me get more rest, but....
...I love blogging!
When I took a blogging break after graduation
, I missed this space but I wasn't sure how to return. I knew I wanted to make something I was proud of, and that I had matured a bit since getting my degree. Naturally, I wanted my blog to reflect that change. I'm starting to make content now that I enjoy and that is lots of fun! I love getting to connect with y'all; you guys are the best!!
♥
I need more Jesus time in my life.
Any one have recommendations for books of the Bible to study? I finished Ecclesiastes and have kind of been in no man's land since then. I would love to hear your ideas!
Things I Loved in October
Pop-punk music.
Maybe it's the fact that I never got to properly go through my emo/skater phase (thanks, Mom) but I'm REALLY digging pop-punk music this month. Tunes like
"Stupid For You" by Waterparks
and
"About a Girl" by The Academy Is...
are rocking my socks. TELL ME I'M NOT THE ONLY ONE GOING THROUGH THIS....#MomIt'sNotAPhase
Just keepin' it real here.
These NaNoWriMo posts by the fabulous Abbie and Aimee.
A million thanks for inspiring me, yo. I'M GOING TO NEED IT

ACTUALLY WRITE.
I know, I know...it's NaNoWriMo, of
course
I'll write. But will I really? Or will I just
endlessly scroll through Pinterest
and call it a day? YOU TELL ME
Play the uke.
Hate to confess it, but this didn't happen this month
and now my ukulele Oskar (I literally just named him in this moment #LiveTweet) is sad and neglected. This will not happen again. I hope.
Begin The Creatives Project.
So far I have about 8-9 bloggers signed up! I'm blown away by all the support and can't wait to see how this project turns out. Thank you.
♥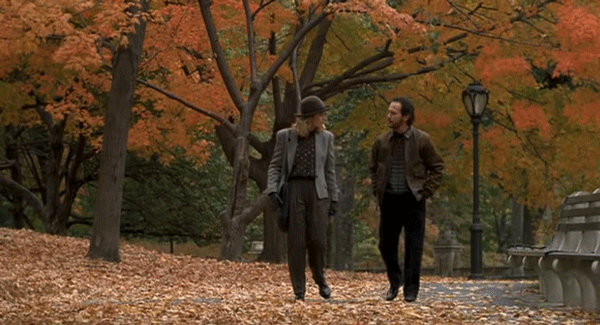 Those leaves! If only.

How did October turn out? Does anyone have any fun Halloween plans, or are you going to any fall festivals? IS ANYONE JUMPING IN A PILE OF AUTUMN LEAVES?! Tell me below in the comments!