If you're like me, then you cycle through CDs weekly, obsess over a new album, and get giddy about finding yet another favorite song. Every now and then, if you're lucky, you will have what I refer to as a Musical Explosion (see also: a Musical Supernova) in which you will discover loads upon loads of music that fits you like an auditory glove. For some inexplicably blessed reason, these past two weeks were just that for me - full of glorious, extraordinary musical finds.They include:
"Spaceman" by the Killers


If you haven't heard this epic song by Brandon Flowers & Co, go to that newfangled Youtube contraption and give it a listen right away!! It's so catchy, and instantly makes me smile. For more stellar Killers jams, check out "Losing Touch" and "Human" from this same album. They will rock your world.
"Eleanor Rigby" by the Beatles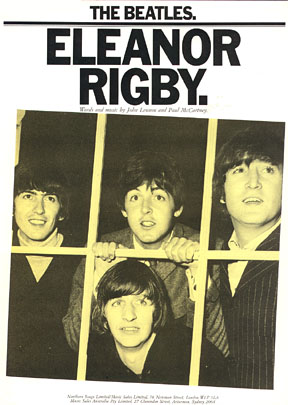 Why I'd never heard this song up until a couple of weeks ago is beyond me. It's short, but super somber. I could see it as some sort of background track for a film; it is so emotional and poignant. Plus, what kind of wicked awesome name is Eleanor Rigby? If my dream of owning a pug dog ever comes true, I vow to name her Eleanor. Or Mrs. Rigby. Whatever she prefers.
"Dry Bones [Live]" by Gungor
I'm not always super fantastically excited about Christian music, simply because, most of it sounds a) terrible or b) insincere, or an awful combination of the two. But husband & wife duo Gungor really impressed me with this one. (Check out Ezekiel 37 for the Biblical inspiration behind this track.) If you have six minutes and forty four seconds to spare, they would be best spent listening to this wonderful live performance. Warning: this song will be in your head forever. I'm going on four days now, and my brain
still
has it on repeat.
"Circles" by Switchfoot
I was not a fan of Switchfoot's
Oh! Gravity
album when it came out in 2006, so I'd never really delved into its contents. (Of course, I loved "Awakening", and its hilarious music video, but that's another story.) I rented this CD from the library this week, a whopping eight years later, to give it a listen. And now I realize that I was unwise in skipping over it. Because "Circles" (and "Amateur Lovers"!) is amazing. Oh, gravity. You good album, you.
What have you been listening to on repeat?